The failure of many chronic back patients to improve is due to faulty squatting, for example during rising off of the toilet, in or out of a car, or walking up stairs.
For example, when rising from a chair, the wrong way to do it is to bend forward and use the hamstrings and back extensors (seen in orange below) to rise.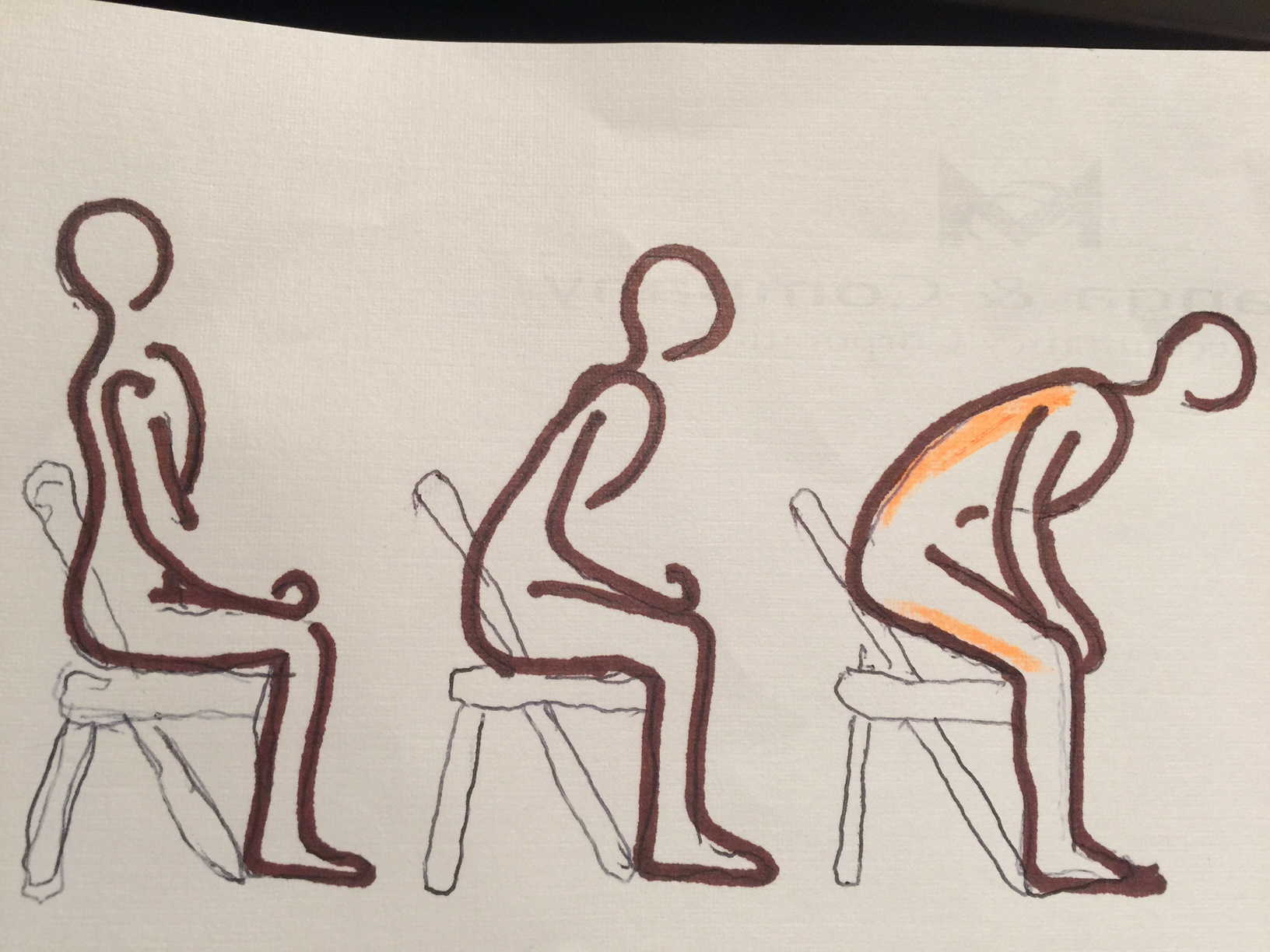 The correct way is to spread the knees, placing the feet under the center of gravity (see arrow below). The torso then hinges forward thru the hips (not the spine). The gluteal muscles (seen in orange below) are then used to rise from the chair and the hands slide up the thighs until you are upright.